It all started with my father, Dante Zunica in 1954. Dante opened his first location in Hammond, Indiana. His original sausage and pressed crust became an instant sensation.
Continuing the family tradition, I opened my first pizzeria in 1995. Fortunately, both my father's recipes and desire to please his customers has been ingrained in me. Now here at Dante's House of Pizza (HOP), we also hope you enjoy what so many others have enjoyed through the years. When you walk through our doors I promise to bring more than just a pizza to your table. I will bring to you a family tradition that has withstood the test of time.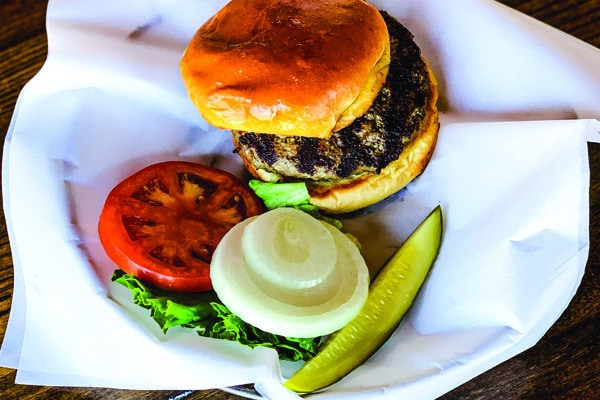 DON'T MISS OUR WEEKLY SPECIALS
Monday

Drink: Absolut $4, Blue Moon Draft $3, and Green Tea Shot $4
Food: Large 3-Topping Pizza 14.95

Tuesday

Drink: Lime Margarita $5, Corona Modelo Dos Equis Bottles $3.75, Patron Shot $6
Food: Large 3 Topping Pizza $14.95, Pork Tacos each $2.50, Fish Tacos each $3.00

Wednesday

Drink: ½ Price Bottle Wine (excludes our House wine), Tall Domestics $3, Fireball Shot $4
Food: All You Can Eat Wings $12.95

Thursday

Drink: Captain Morgan $4, Domestic Pitchers $8, and Green Tea Shot $4
Food: 10 for $10 grilled Wings

Friday

Drink: House Red Sangria $6, Tall Domestic $3, Jameson Shot $4
Food: 1lb Alaskan Fried Pike for $16.95

Saturday

Drink: Moscow Mule $5.50, Bud Light Miller Lite Coors Lite $2.50, Rumple Minze Shot $4
Food: Chef ChoiceFood- 1lb Alaskan Fried Pike for $16.95

Sunday

Drink: Make Your Own Bloody Mary, Mimosa $5, PBR $3, Cinnamon Toast Crunch Shot $4
Food: XL 1 Topping Pizza with a pitcher of domestic beer $22.95
All Lunch Specials come with a cup of soup or side salad with a non-alcoholic beverage - $9.00.
Monday: Meatloaf with Mashed Potatoes and Gravy
Tuesday: Two pieces of Broasted Chicken with French Fries
Wednesday: Pasta with Meat Sauce or Marinara with Garlic Bread
Thursday: Eight Wings with French Fries
Friday: Alaskan Pike with Steak Fries
Everyday Small Two Topping Pizza with non-alcoholic beverage $10
$2 off order of $20 or More
Limit one coupon per order.
$5 off order of $50 or More
Limit one coupon per order.
Free 2 Liter with with purchase of Giant Pizza
Limit one coupon per order.